Be the first to get our daily update, connect with us
Kingston University Scholarships 2022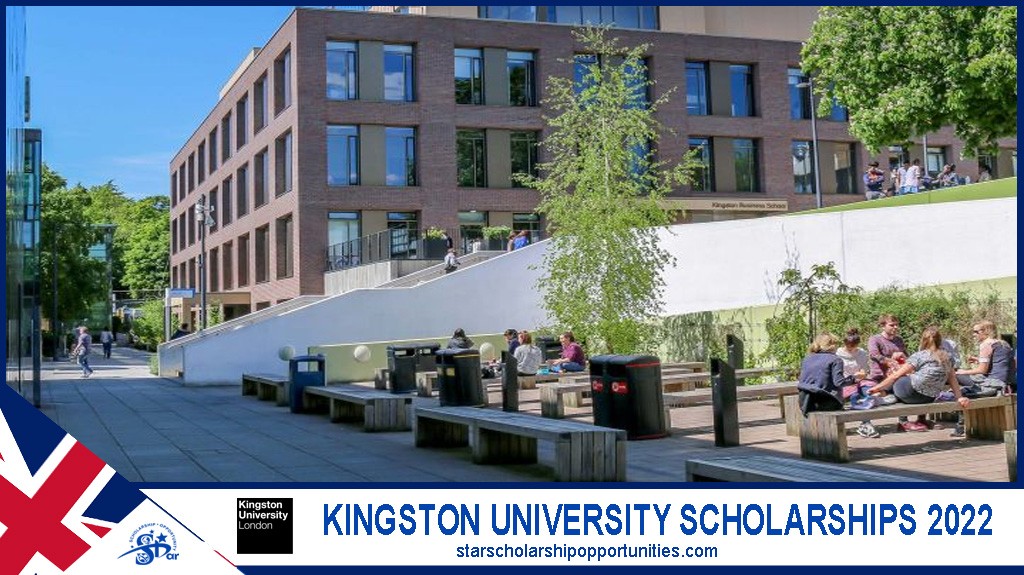 Kingston University Scholarships are already accepting applications. All  nationalities  can apply for Kingston University Scholarships 2022-2023, which are partially financed scholarships. These scholarships are offered for both undergraduate and graduate programmes.  £5,000 worth of scholarships awaits applicants at Kingston University.
International Development awards international scholarships to successful international applicants during the first year of study. Partially funded overseas scholarships are available. This means you'll need to make sure you have enough money to cover the remaining fees and living expenses.
International students are awarded international scholarships by the International Office. These awards are offered to encourage academic performance, broaden our student population's diversity, and foster partnerships.
According to the latest numbers issued by the Higher Education Statistics Agency, Kingston University has topped the chart for graduate business start-ups for the sixth time.
After assisting 371 of its entrepreneurial graduates in launching their businesses last year, the University beat off fierce competition from 158 higher education institutions across the United Kingdom. This is a 52 percent rise over the previous year, implying that Kingston University students founded one out of every ten graduate start-up businesses in England last year.
Kingston University Scholarships Details
Level of Study: Undergraduate / Masters
Institution(s): Kingston University
Study in: UK
Program Period: Depends on the chosen program
Deadline: May 30, 2022
lists of courses Chulalongkorn offered by Kingston University Scholarships
Kingston University Scholarships benefits
Kingston University International scholarships worth £5,000. If you are paying by instalments you will receive the £5,000 deduction on your last instalment. If you are paying your full tuition fees in advance, you should deduct the £5,000 from your total fees (e.g. if your fees are £13,500 and you are awarded a £5,000 scholarship, you should pay £8,500).
Kingston University Scholarships eligibility Criteria
To qualify for Kingston University Scholarships, candidate must fulfill all of the following requirements below:
Required Language: English.
Eligible Countries: All world countries.
You are an international student, classified as paying 'overseas fees'.
You have received an offer for an undergraduate or postgraduate course at Kingston University.
You are not currently registered on a Kingston University degree or foundation course.
Kingston University Scholarships Required documents
Applicant must have completed a Bachelors degree or a Masters degree in a field related to the field for which they are applying. A degree certificate must be submitted with their application.
An academic transcript issued by the last academic institution that the applicant attended.An official academic transcript must be submitted with their application.
A completed application form with 1-inch photograph attached.
CV / Resume
Valid passport
Recommendation letter/Reference Letter: Two letters of recommendation from the head, the director or the dean of the institution of the applicant's affiliation or from the applicant's superiors.
Medical report: A medical certificate confirming a physical examination in a hospital in the applicant's home country.
Please follow the following application instructions to apply for this scholarship:
Make an account in the Kingston University here.
Apply for Kingston University.
After you have received a conditional or unconditional offer from Kingston University, you should apply for the scholarship here.
Note: You will need
Kingston University offer email (conditional or unconditional)
Academic Reference (from previous teacher or employer)
Personal Statement (maximum 500 words)
Academic transcript (if your final transcript is not available until after the 30 May, submit your most recent transcript; we will make a decision based on the grades you provide, not your expected grades)
Found this post useful, Kindly Share it on
Be the first to get our daily update, connect with us